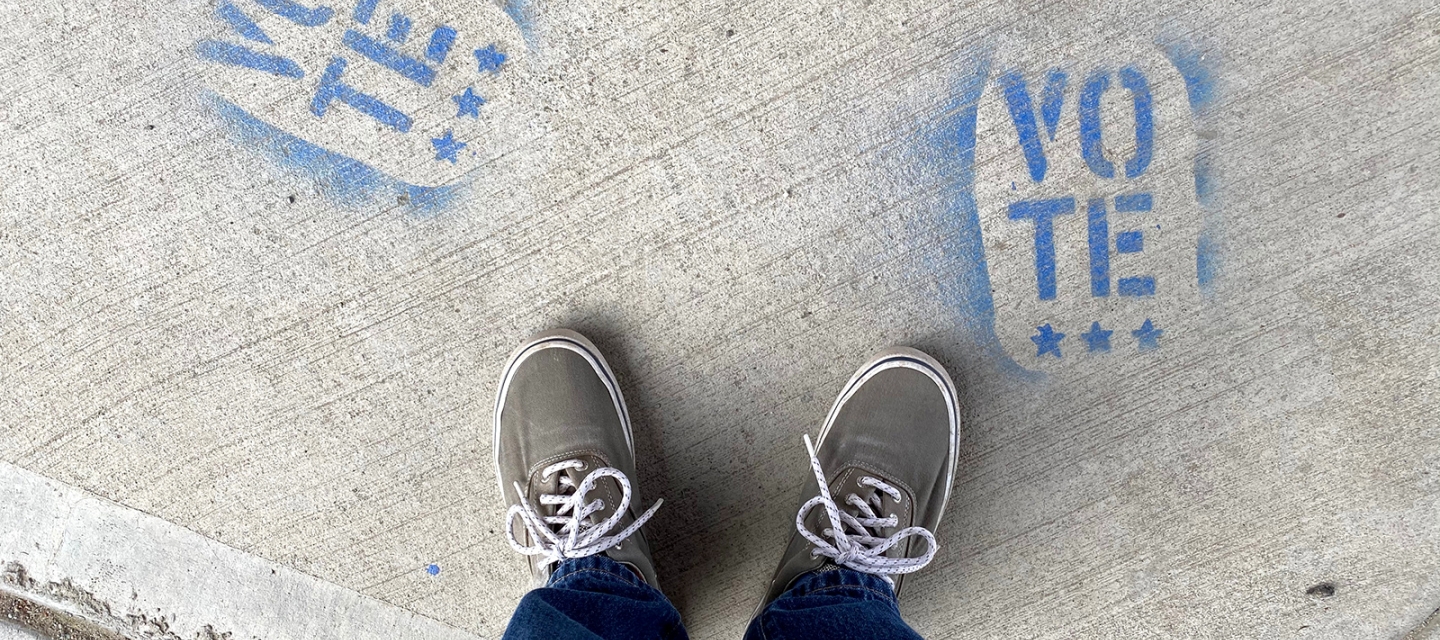 Make Your Voice Heard
Be sure to vote. Your voice and your vote can affect change.  It's that simple.
Voting Affects You
Despite being the largest share of eligible voters, Millennials and Gen Z have low voting rates. It's important for you to be part of the change you want to see in your community and in our nation. Local, state, and nationally-elected officials make decisions that impact your daily life, including:
Student debt
Funding for higher education
Transportation
Healthcare
How to Register
1. Complete the online New York State Voter Registration Form. 
2. Print out your form.
3. Mail your completed form to your county board of elections. 
English Voter Registration Form (PDF)
The DMV Electronic Voter Registration Application allows you to register to vote or to update the information you have on file with the New York State Board of Elections. Completed applications are forwarded to the appropriate county or city board of elections for approval and processing. 
https://dmv.ny.gov/more-info/electronic-voter-registration-application
Online Registration Requirements
A current New York State DMV-issued driver license, permit or Non-driver ID
The ZIP Code currently on record with the DMV
The last 4 digits of your Social Security Number (SSN)
Registration Help
If You're From Another Area of New York
College students have two choices about where to register to vote. 
1. You can register using your campus or off-campus apartment address. 
2. OR register using your permanent home address.  
What Address Should You Use? 
Using a Dorm or On-Campus Address
1. Complete a voter registration form.
2. Completing question 8: Use the following address: 1300 Elmwood Avenue; Dorm Building, Room Number; Buffalo; 14222. The county is Erie. 
New York State Voter Registration Requirements
To register to vote in New York State, you must:
Be a United States citizen;
Be 18 years old by December 31 of the year in which you complete the voter registration form (note: you must be 18 years old by the date of the general, primary or other election in which you want to vote);
Be a Resident of the state and county, city or village for at least 30 days before the election;
Not be in prison or on parole for a felony conviction (unless parolee pardoned or restored rights of citizenship);
Not be adjudged mentally incompetent by a court;
Not claim the right to vote elsewhere.
Questions about Voter Registration?
If you have questions about your voter registration, please reach out to us.
Campus Contact
Lisa Kragbé,  Assistant Director of Civic and Community Engagement.
South Wing 120
Phone: 716-878-3919
Email: cce@buffalostate.edu