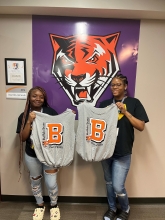 Do-It-Yourself (with Our Help)
Hey Bengals! Are you an R.A.? Are you part of a student group on campus? Or are you just looking to get involved by giving back to your community? Engage in a service project with your friends and student group members. We provide the materials; you'll return the finished projects to our office. From there, we will distribute to a community organization in need. 
Civic Engagement Series
Keep a lookout on Bengal Connect for our Civic Engagement Series events which will be held during Bengal Pause in various locations.
DIY Service Project Kits: Fall 2023
Project Examples and Descriptions
Greeting Cards: Create authentic cards to be donated to local hospitals, food pantries, or mental health facilities. Your choice of type of card can be decided upon scheduling.

No-Sew T-Shirt Bags: Make reusable grocery bags out of t-shirts to donate to local shelters and organizations. Help avoid the use of plastic bags that litter the earth!
No-Sew Blanket Kits: Create warm blankets using a cut and tie method to donate to local shelters to keep our community warm during the winter.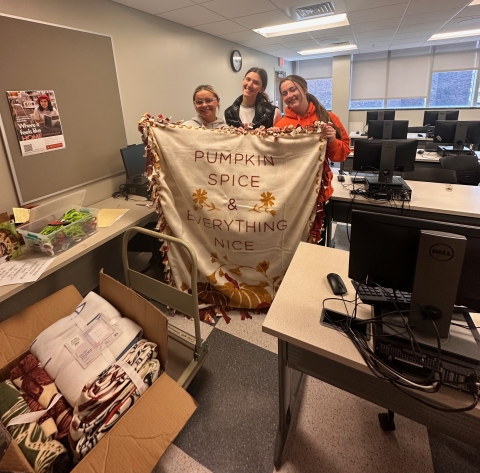 Service Projects
For Faculty: Don't Cancel that Class!
Instead of canceling class for your appointments, emergencies, or unexpected changes, you can email Jake Marshall and ask for one of these DIY Project Kits to be brought to your students during the regularly scheduled class time. 
In your email please include: Class name (so we can tailor the project to the class's focus if applicable), location, time, number of students, and any other necessary information.