Buffalo State nominates one student annually for a Campus Compact Newman Civic Fellowship, which recognizes and supports community-committed students who have demonstrated an investment in finding solutions for challenges facing communities throughout the country.
Through the fellowship, Campus Compact provides learning opportunities throughout the one-year fellowship focused on the skills fellows need in order to serve as effective agents of change in addressing public problems and building equitable communities.
Newman Civic Fellows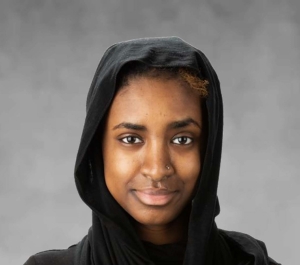 Iaya Mohamed: 2022-2023
Major: Health and Wellness
Iaya Mohamed has proven her commitment to social justice issues and service to others. As a student leader, Iaya is an active member of the Student Civic Leadership Board (SCLB) and the Buffalo State College Rotaract Club, which received the Outstanding Community Service by a Student Organization Award at the 2021 Celebration of Community Engagement. She has volunteered with FeedMore WNY, the Arboretum Big Dig, Buffalo City Mission Shelter, Buffalo City Thrift Store, Provisions 139, and the Afghan Evacuee Collection Drive.
She also served as a site coordinator for Bengals Dare to Care, a campus-wide community service day. Iaya was also a student guest on the Bow Tie Chronicles, a special podcast coordinated and hosted by the Vice President of Student Affairs at Buffalo State College, where she shared helpful academic success strategies, her extensive involvement on campus, and advice for other students to get involved. Most recently, Iaya is co-leading the reactivation of the Muslim Student Association at Buffalo State.  
Her professional goal is to pursue a career in global health, especially as it relates to health equality.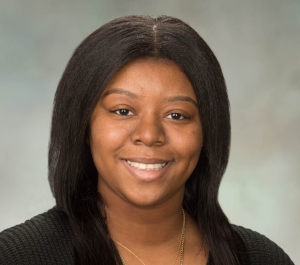 Alia Williams: 2021-2022
Major: Early Childhood and Childhood Education
As an aspiring educator, Alia consistently demonstrates her ability to provide meaningful and enriching learning opportunities. In addition to mentoring over 50 first year college students, she has also served as a tutor for students in grades K-6 in the local community. As a student leader, Alia shares her outstanding leadership through her membership in the Tha Ink Club, a student organization at Buffalo State. Tha Ink Club has volunteered with organizations such as the Salvation Army as well as various local nursing homes in the area. She is also a member of the Student Civic Leadership Board.
Her professional goal is to strive for ensuring inclusion in the field of education. She recognizes the positive impact that diverse educators, leaders, and role models can have, especially for students of color.
Hannah Kalmeyer: 2020-2021
Major: Psychology
As a member and now chair of Buffalo State's Student Civic Leadership Board (SCLB), Hannah has led significant community service initiatives on campus. Under her leadership, 12 SCLB members devoted over 375 hours to six different community service projects and philanthropic events that supported organizations such as Roswell Park Comprehensive Cancer Center, Kenmore Mercy Hospital, and the Buffalo Niagara Waterkeeper. The group also coordinated fundraisers for Buffalo State's Alternative Break Scholarship and sponsored an educational workshop on the topic of domestic violence.
Hannah has also served as a mentor in the College Transition Program, a commuter ambassador, and an academic mentor and tutor in the Educational Opportunity Program (EOP).  She is also a recipient of the Frederick and Marilyn Howe Community Engagement Scholarship which provides four-year scholarships to two incoming first-year or sophomore Buffalo State students from Western New York who have done and will commit to doing significant volunteer work to address community and social issues.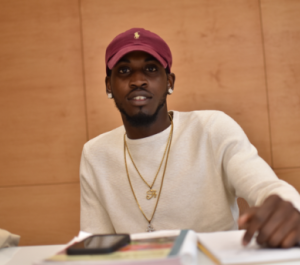 Chrisjarvell Adams: 2019-2020
Major: Business Administration
A business administration major, Chrisjarvell is a member of the Men of Merit program and serves on its advisory board. The campus-based organization partners with other local colleges to provide support and motivation to underrepresented male students. Chrisjarvell also has been instrumental in providing employment opportunities to Buffalo State students through his role as a manager at Tops Friendly Markets, and he's donated clothing and food to help homeless individuals in the community.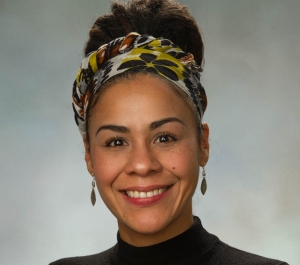 Xylina Ulloa: 2018-2019
Major: Dietetian Education
Xylina Ulloa is a dynamic individual committed to social justice, civic engagement, and community service. As a member, and then elected president of Buffalo State's Rotaract Club, Xylina volunteered for significant community engagement activities, including raising significant funds to purchase much-needed medical equipment for Haiti Outreach Pwoje Espwa (H.O.P.E), and organizing community service activities with numerous organizations across Western New York. As a student, Xylina was active in Buffalo State's Alternative Break program, participating and planning community service trips focusing on food justice and poverty.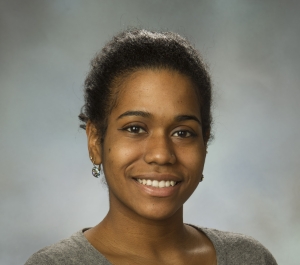 Ada Garcia-Poll: 2017-2018
Major: Spanish Language & Literature, Modern and Classical Languages
As Buffalo State's first Newman Civic Fellow, Ms. Garcia has demonstrated her extensive commitment to civic and community engagement. She has participated in and led Alternative Break programs in Buffalo, Detroit, and New Orleans. She serves on the Alternative Break leadership team. She has volunteered as a tutor with Say Yes Syracuse and the XCEL afterschool program in Buffalo, served as a site coordinator for Bengals Dare to Care Day, and led efforts to promote Random Acts of Kindness Week at Buffalo State.
As a Newman Civic Fellow, she had an extensive variety of learning and networking opportunities, and she volunteered at BPS Bilingual School 33 and received mentoring from one of its teachers.