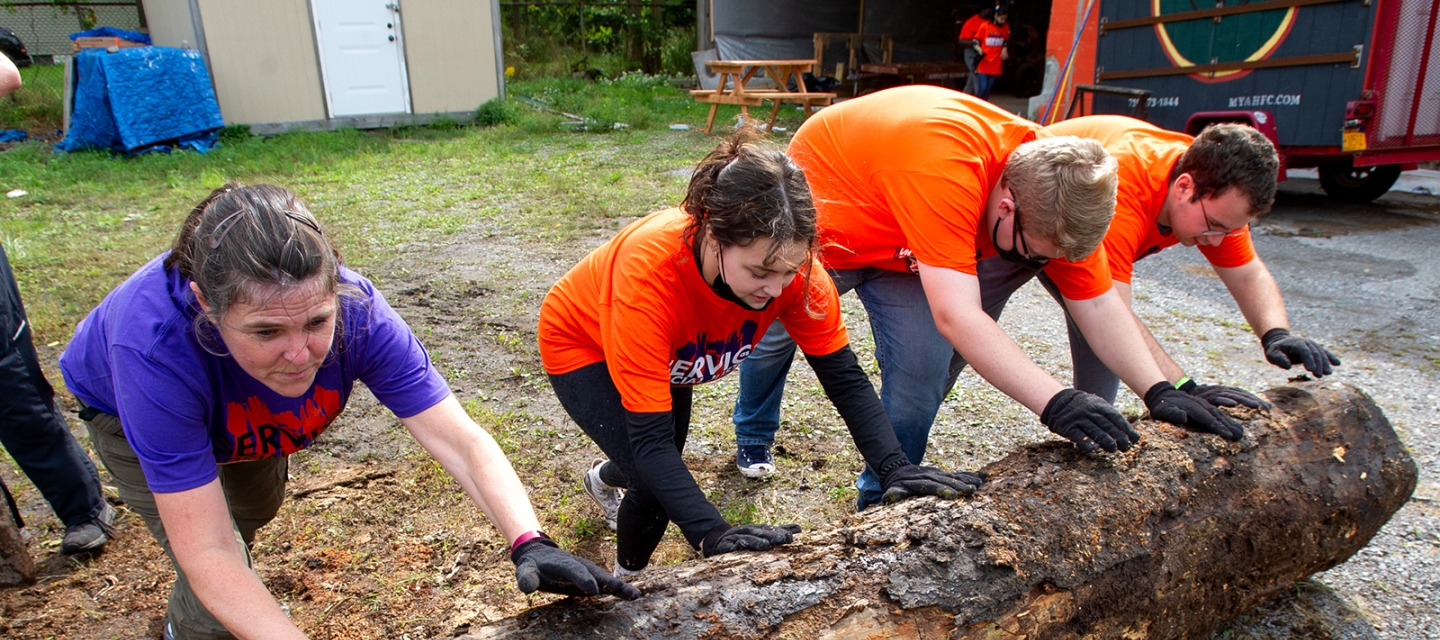 Education In Action
Service-learning courses give you the opportunity to take what you've learned in the classroom and apply it to make a difference. Service-learning provides opportunities to help develop leadership skills, foster professional development, appreciate diversity, and provide opportunities for increased understanding of course material.
Benefits of Service-Learning
Gain applicable skills and knowledge
Develop leadership skills
Explore a career or field of study
Feel prepared in your field of study and ready to succeed in an internship, entry-level position, or graduate school
Develop real-world experience and skills employers are looking for, such as verbal and written communication skills, teamwork, problem-solving, prioritizing, research, and analytical skills
Build a commitment to service and lifelong learning
Designated Service-Learning Courses
Designated service-learning courses are courses that SUNY Buffalo State students can enroll in to demonstrate their commitment to learning in the community. 
Designated service-learning courses:
are searchable in Banner;
are offered in many departments and majors;
require a minimum of 10 hours of service meeting a community-identified priority;
demonstrate your commitment to being engaged in the community;
demonstrate your professor's commitment to the community.
Search for Designated Service-Learning Courses
Log into Banner
Search for Classes
Search by Term
Under Attribute Type, choose Service-Learning Designated
Click Search