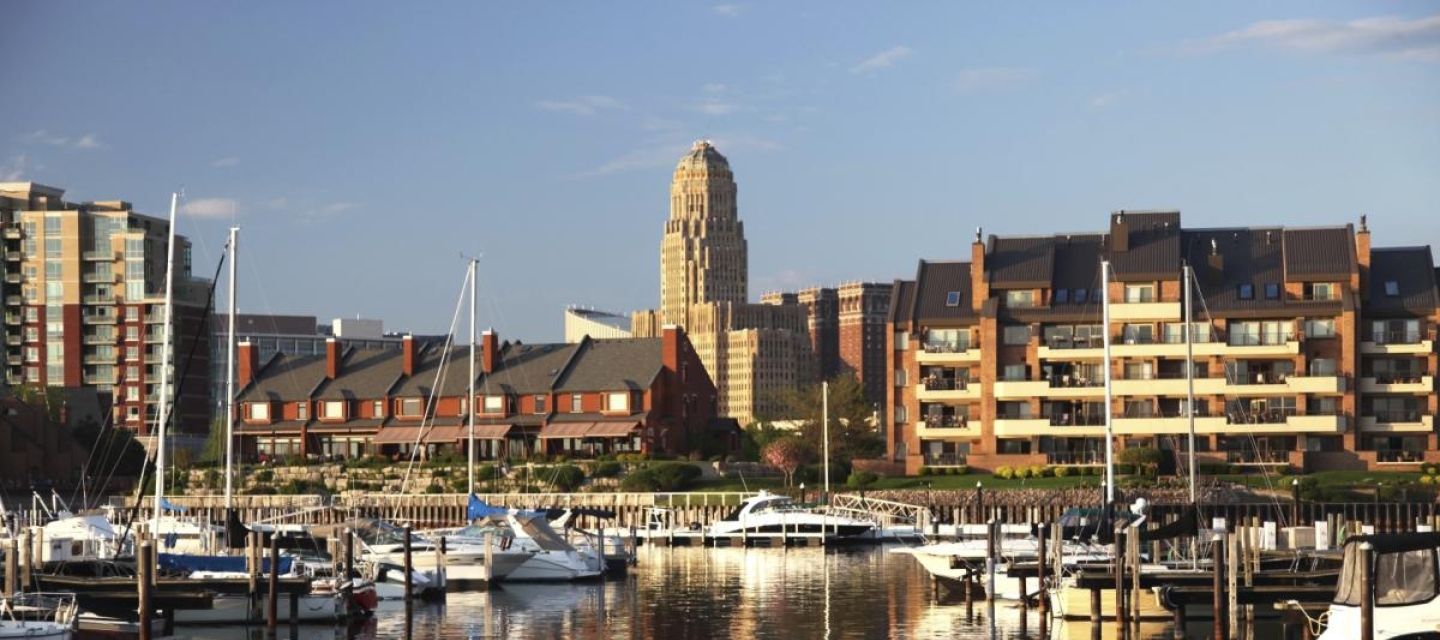 Fellow Bengals, 
On May 14th 2022, our community suffered a horrific tragedy when a white supremacist gunned down 13 individuals, killing 10 and injuring three, at a Tops Friendly Market on Jefferson Avenue in Buffalo—an area of the city where 78 percent of the population is Black. We are outraged that this type of racially motivated domestic terrorism was unleashed in our beloved community, and we continue to send our thoughts and prayers to the victims and their families.
As we mourn and process these events, I remind all Bengals that at the heart of everything we do at Buffalo State College is our JEDI mission: justice, equity, diversity, and inclusion. We must not let hate win. I encourage all Bengals to support the community that is served by the Jefferson Avenue Tops, as their access to fresh food may be severely limited in the coming days. If you would like to help, the Civic and Community Engagement Office has compiled a list of organizations, including community fridges, that are directly supporting the neighborhood and families in need.
Lastly, I invite the campus community to come together for a vigil on Tuesday, May 17, at 4:00 p.m. in the Student Union Plaza, where we will unite as Buffalo's College, honor the victims, and support each other. Counseling Center staff members will be available to assist anyone in need.
Katherine Conway-Turner
President
Buffalo State College
Emergency Response
20-year old shooting survivor Zaire Goodman and mother Zeneta Everhart are requesting books from linked list, which they will distribute to community centers, schools and local organizations in an effort to help children learn about race, racism and Black history. 
African Heritage Food Co-op is partnering with other organizations to help deliver to families that are hurting and left without a grocery store. You can donate here and inbox their facebook page for volunteer information.
Black Love Resists in the Rust will provide mental health and food support. You can donate at this link: https://donate-usa.keela.co/mental-health-and-food-support
Buffalo Community Fridges at 257 East Ferry Street will be open all week and will accept fresh and non-perishable food donations.
Colored Girls Bike Too is delivering food to homes or neighborhood pop-ups. Buffalo Creek Academy will pick up groceries and deliver to the community around the Jefferson Ave Tops. Call (716) 217-2661.
Every Bottom Covered, a Black-led diaper bank, is collecting diapers. Drop off diapers at the CCE (SOUT 120) or 877 E. Delavan Avenue.
FeedMore WNY is accepting food donations at 91 Holt Street and cash donations online. Volunteers are also needed at emergency food distribution events in Buffalo—volunteers can register online
Fruit Belt Community Land Trust is offering a food gift card or Instacart services to assist. To assist the victims and families along with the FBCLT, please donate.
The Resource Center of WNY is in desperate need of toiletries, baby products and basic household items. Donate through their Amazon Wish List or deliver in person to 347 E Ferry St, Buffalo, NY 14208.
Partnership for the Public Good: Best Self, Crisis Services, faith leaders, and a number of other organizations are offering free mental health and trauma counseling at the Johnnie B. Wiley Center (1100 Jefferson Avenue) from 1-9 p.m. now until Friday, May 27. We need more volunteers to help with greeting and door-to-door outreach in the community. Use this link to sign  up. https://www.signupgenius.com/go/10c0e49aaaa2aa4fbc16-johnnie
Rooted In Love Inc. is accepting donations for its community fridge.
The United Way has partnered with other organizations to create a Buffalo Together Community Response Fund to address immediate needs in the Buffalo community, long-term community rebuilding, and systemic issues that have marginalized communities of color. They have also created the Buffalo 5/14 Survivors Fund to provide direct financial assistance to the survivors of the deceased and those directly affected by this tragedy. More information about how to donate to both funds can be found here: https://www.buffalotogetherfund.org/together/index.html
VOICE Buffalo is providing short- and long-term help. For information about their response to the TOPS shooting, including a Night of Healing Through Art and Movement on May 20th from 5:00PM-8:00PM go to their facebook page: https://www.facebook.com/voicebuffalo.
West Side Community Services is accepting relief donations including food items, toiletries, and other grocery essentials to build Provisions Packages Grocery donations can be dropped off at WSCS, 161 Vermont St., Buffalo, NY 14213, 10am - 3pm or click here to make monetary donations for purchasing Provisions Packages items.
The National Compassion Fund was selected by TOPS to provide money directly to the survivors/families—donations to their Buffalo Survivors Fund can be made on their website.
Amazon wishlist of books you can purchase to help children learn about race, racism, and Black history—curated by Zaire Goodman, mass shooting survivor, and his mother, Zeneta Everhart. Read more about their education efforts here